Service in the Peace Corps is a life-defining leadership experience. Since 1961, the Peace Corps has shared with the world America's most precious resource - its people.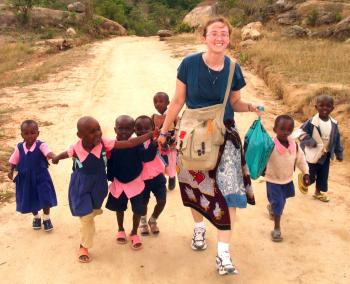 Paul D. Coverdell Fellows
Peace Corps Coverdel Fellows Program is a graduate fellowship program that provides returned Peace Corps volunteer the opportunity to pursue graduate-level degrees and gain professional experience while continuing to carry out the missions of the Peace Corps. NMSU Fellows complete teaching assignments and research projects, allowing them to bring home, and expand upon, the skills they learned as volunteers. Financial assistance in the form of graduate assistantships may be offered through the Fellows/USA program to eligible participants contingent on available funding. Learn more about the Coverdell Fellows programs in ACES.
About New Mexico State University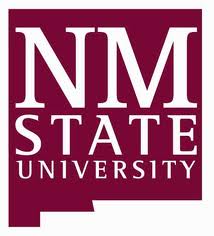 NMSU's main campus is located in the city of Las Cruces, New Mexico in Dona Ana County. Las Cruces' population is approximately 91,800, and it is strategically located about 40 miles from El Paso, Texas and Ciudad Juarez, Chihuahua, Mexico. Dona Ana County, along with five other counties in southern New Mexico make up the New Mexico border region, with three of the counties (Dona Ana, Luna, and Hidalgo) sharing a physical border with the state of Chihuahua, Mexico. The population of this border region is 312,200 with more than 54% (approx. 167,400) of Hispanic origin. Within this geographical region exists dozens of "colonia" communities, which are characterized as rural unincorporated subdivisions within 150 miles of the U.S.-Mexico border that lack a potable water supply, adequate sewage systems, and safe and sanitary housing. It is estimated that as many as 80,000 (45%) of Dona Ana County residents live i n these unincorporated communities. New Mexico State University attracts the best students from all over the state, country, and world. Students come from all 50 states and 71 foreign countries. NMSU is the only Land Grant university that is classified as Hispanic-serving by the federal government and minority enrollment at the main campus is more than 49 percent. There are over 16,500 students enrolled at the main campus in Las Cruces.
A unique feature of NMSU ACES is the Agricultural Experiment Station (AES) which supports 12 state-wide science centers across New Mexico including the Navajo Nation. Faculty at these centers are housed within Animal Science, Plant and Environmental Sciences, and Extension Plant Sciences Departments.
These centers offer adventurous graduate students a unique perspective and field-based experience because of their community-based projects across a wide range of disciplines that span livestock and range management, cropping systems and soil health, integrated pest management, viticulture, environmental and public health, forestry, agroforestry, and urban landscapes. Off-campus faculty collaborate with main-campus faculty and co-chair/mentoring of graduate student committees is encouraged."
---
Kevin Lombard
Superintendent, Agricultural Science Center at Farmington
Phone: 505-960-7757
Email: klombard@nmsu.edu